Radicle Perspectives:
Elevating the supplement industry through a series of virtual fireside chats with leaders, a

cademics, and other influential catalysts.
Episode:

The Future of Dietary Supplements: A Conversation with Industry OG Loren Israelsen on Balancing Innovation, Technology, and the Philosophy of Natural Health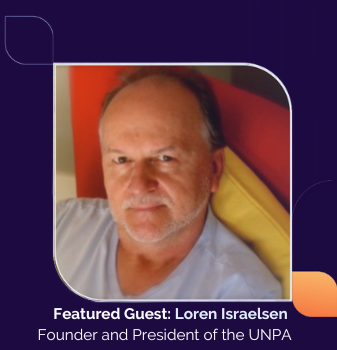 The U.S. dietary supplements market was valued around $60 billion in 2022 and is expected to grow at a CAGR of 5.7% from 2023 to 2030. What will the industry look like in 2030? How are shifting consumer expectations and evolving regulations affecting this massive market ? What are the big hurdles along the way?
Join our insightful session with Loren Israelsen, Founder and President of the United Natural Products Alliance. With over four decades of experience delving into commercial and regulatory aspects of the global dietary supplement industry, Loren's current interest is in understanding the convergence of advanced technologies and the natural products consumer's culture and beliefs. In short, how do we balance belief and science in the natural products industry?
Key Topics

The delicate balance between adopting advanced technologies, such as synthetic biology, AI, and 3D printing.

The deeply held beliefs of the natural product consumer that are gounded in the wisdom tradition.

How do we honor our traditional consumers and yet attract today's young consumers who are enthusiastic about technology but often lack the cultural spirit and traditions of our industry?
Meet the Guest:
Loren Israelsen
Mr. Israelsen is Founder and President of the United Natural Products Alliance (UNPA), an international trade association of dietary supplement companies committed to safety, science and quality. He has been deeply involved in the commercial and regulatory issues facing the global dietary supplement industry since 1980. Mr. Israelsen has authored over 150 articles, book chapters and has lectured in over 30 countries on dietary supplement and functional food issues. He is the inaugural recipient of the NBJ Lifetime Achievement Award, the NNFA President's Award and the B.Y. Morrison Lecture and Medal. He was honored to be included in Natural Health Magazine's 30th Anniversary Hall of Fame and the New Hope Natural Media Hall of Fame.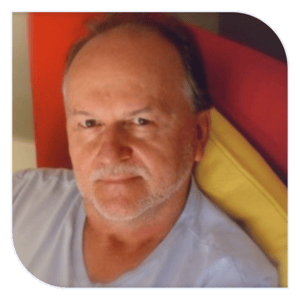 About Radicle Perspectives: Elevating the Supplement Industry
In the dynamic world of dietary supplements, where scientific breakthroughs, shifting consumer sentiment, and evolving regulatory guidance collide, it's easy to get lost in the noise and miss the crucial facts. But fear not! Radicle Science has got your back!
Join us as we dive deep into the unchartered waters of dietary supplements and compliance, engaging with industry thought leaders, scientists, lawyers, and other influential catalysts who will answer the burning questions you've always had but never had the courage to ask. Stay one step ahead with Radicle Science's exclusive monthly fireside chats - your gateway to a transformative Radicle perspective.
Meet the Host:

Pelin Thorogood
As the Co-founder and Executive Chair of Radicle Science, Pelin has pioneered history's first and only proof-as-a-service company, whose mission is to close the proof gap between supplements and pharmaceuticals. She is an Industry Scholar for the Cornell Institute of Healthy Futures. Deeply committed to impact, Pelin is trustee of the UC San Diego Foundation and Co-Chair of the UC San Diego Innovation and Entrepreneurship Council. She holds a B.S. in Operations Research & Information Engineering, M.Eng and MBA, all from Cornell.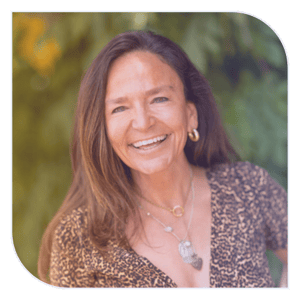 The Future of Dietary Supplements: A Conversation with Industry OG Loren Israelsen on Balancing Innovation, Technology, and the Philosophy of Natural Health
Tuesday, October 10, 10:00am PT | 1:00 PM EDT